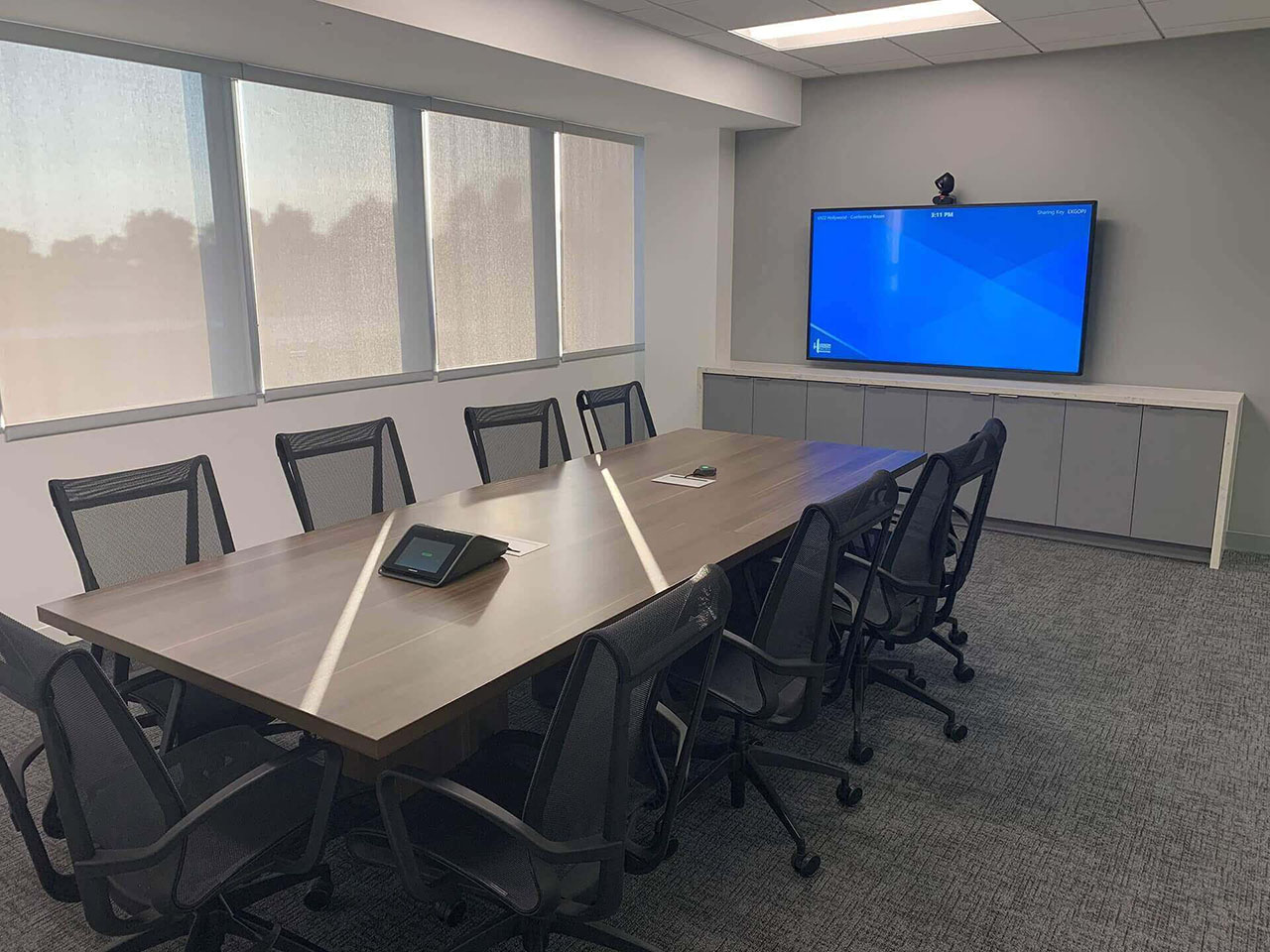 As a leader in the audio-visual industry, AV Planners leverages its rich experience and expertise to serve marketing agencies. We specialize in tailoring and deploying AV technology that greatly enhances creativity, fosters efficient collaboration, and ensures clear communication – all crucial components in the marketing field.
Understanding the vital role of conference rooms where innovative ideas and strategic plans are cultivated, we offer state-of-the-art video conferencing systems and crystal-clear audio setups. These features ensure every discussion and idea is shared effectively, facilitating productive brainstorming sessions.
Additionally, recognizing the significance of interactive collaboration in marketing agencies, we offer digital whiteboards for brainstorming sessions. This powerful tool aids in visually capturing, organizing, and exploring ideas, greatly enhancing team communication and collaboration.
We also understand the importance of company-wide meetings. For all-hands meeting spaces, we provide video wall installations. These setups not only enhance presentation quality but also ensure every team member, whether in-person or remote, can clearly see the shared content, promoting effective company-wide communication.
Our successful collaborations with many top-tier marketing agencies highlight the quality and reliability of our services. We encourage you to review the list of these agencies below for insights into our work. Committed to delivering high-quality, innovative AV technology, AV Planners remains a trusted partner in the marketing sector.
Get in touch
Get closer to your goal now
Schedule a consultation for cost and timeframe details.