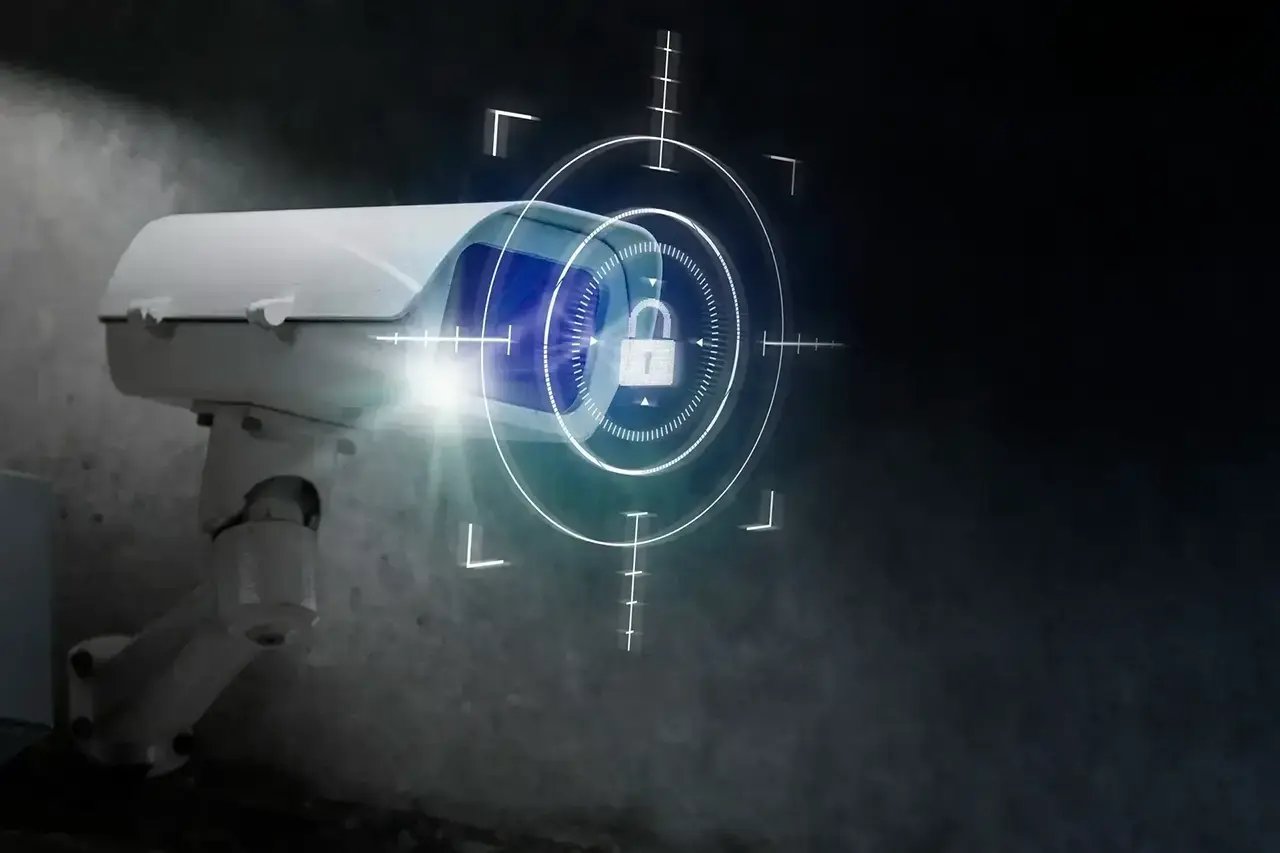 At AV Planners, we pride ourselves on being a leading provider of state-of-the-art audio-visual solutions, but that's not all we do. We are also experts in delivering comprehensive security systems that cover everything from surveillance cameras to advanced access control mechanisms. Our dedication to harnessing the latest technology and delivering comprehensive security solutions allows our clients to ensure the protection and security of their premises.
Our suite of security solutions is anchored in top-tier surveillance cameras. We recognize the critical importance of maintaining a secure environment, and that's why our cameras are designed to provide round-the-clock, high-resolution surveillance. Whether the need is for an office complex, a retail store, or a large-scale campus, we offer a range of cameras that are tailored to diverse environments, all providing crystal-clear imagery for optimal security monitoring.
Access control systems are another of our specialties and a critical element of modern security. These systems restrict access to specified areas to approved personnel only, safeguarding sensitive information and minimizing the risk of unauthorized access. We offer everything from biometric scanners and card readers to sophisticated networked systems, ensuring a customized approach to fit the unique needs of our clients. Our solutions offer the flexibility to manage and dictate who can access which areas and when adding an extra layer of security.
We design our solutions with our clients in mind, ensuring that our systems are not only technologically advanced but also user-friendly. Our security systems integrate seamlessly with existing infrastructures and can be managed effortlessly through intuitive interfaces.
In an age where security is more important than ever, we at AV Planners stand as a reliable partner, offering comprehensive and efficient security solutions tailored to each client's unique needs. Our unwavering commitment to quality service, technological prowess, and customer satisfaction sets us apart as a top choice for an all-encompassing security solution.
Cameras
Secure your workspace with our advanced suite of security camera solutions. Expertly designed to provide comprehensive surveillance, our cameras ensure constant vigilance and unparalleled safety. Choose us for the ultimate protection and peace of mind in your professional environment.
Remote Monitoring
Elevate your security standards with our cutting-edge remote monitoring solutions. Expertly designed for real-time surveillance, our systems provide peace of mind by allowing you to oversee your workspace from anywhere.
Access Control
Enhance workspace security with our premium suite of access point solutions tailored for points of entry. Our state-of-the-art systems ensure controlled access, permitting only verified individuals to enter. Rely on our expertise to safeguard your professional environment's entry points
Intuitive Control
Microsoft Teams Rooms can be easily controlled from personal mobile devices. No need to touch the in-room shared controller.
Hardware Partners
Microsoft has certified third-party hardware solutions that bring high-quality video conferencing to every type of meeting space.
Look at our other services
Get closer to your goal now
Schedule a consultation for cost and timeframe details.