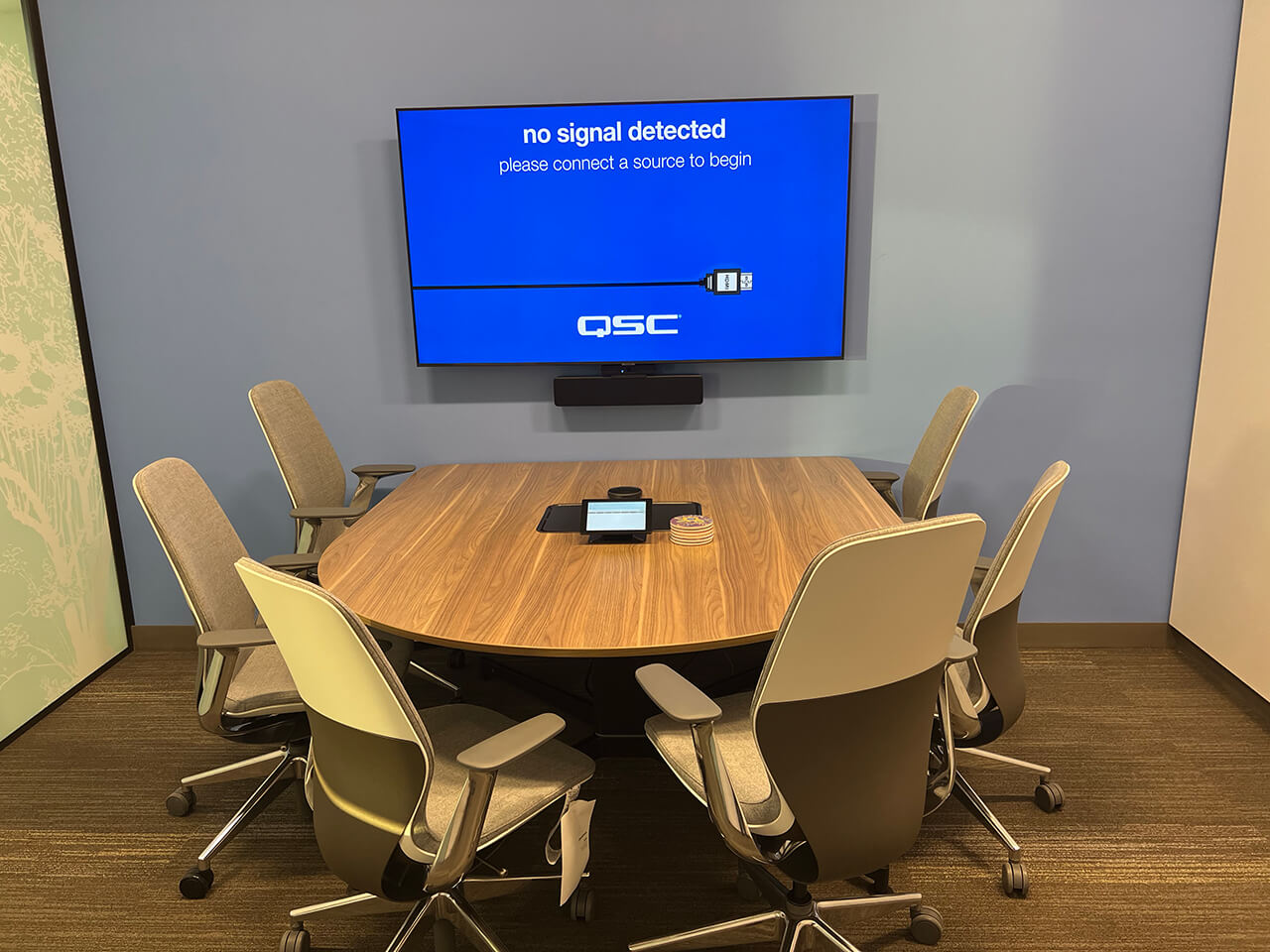 Our comprehensive offerings include cutting-edge audiovisual equipment, interactive displays, and high-quality audio systems, all optimized to enhance communication and engagement in these compact yet vital spaces. Whether your team needs to brainstorm ideas, hold impromptu meetings, or conduct video conferences with remote colleagues, our expert installations ensure that your huddle rooms are equipped with the right tools for success.
Speakers
In-ceiling speakers and sound bars maximize audibility for video conferencing for in-person meeting attendees.
Microphones
Install microphones with clear speech intelligibility for in-person and online participants utilizing video conferencing solutions.
Acoustical Engineering
Decrease noise and audio interferences while maintaining your room's aesthetic with personalized acoustic paneling.
Video Displays and Walls
Customize and install large display screens to provide optimal video conferencing and content-sharing conditions.
Video Conferencing
Unite your team in any environment, whether in-person, hybrid or remote with Microsoft Teams Rooms' web-based video conferencing system.
Cameras
Utilize high-definition, wide-angle cameras to host professional virtual meetings and video conference calls.
Look at our other services
Get closer to your goal now
Schedule a consultation for cost and timeframe details.