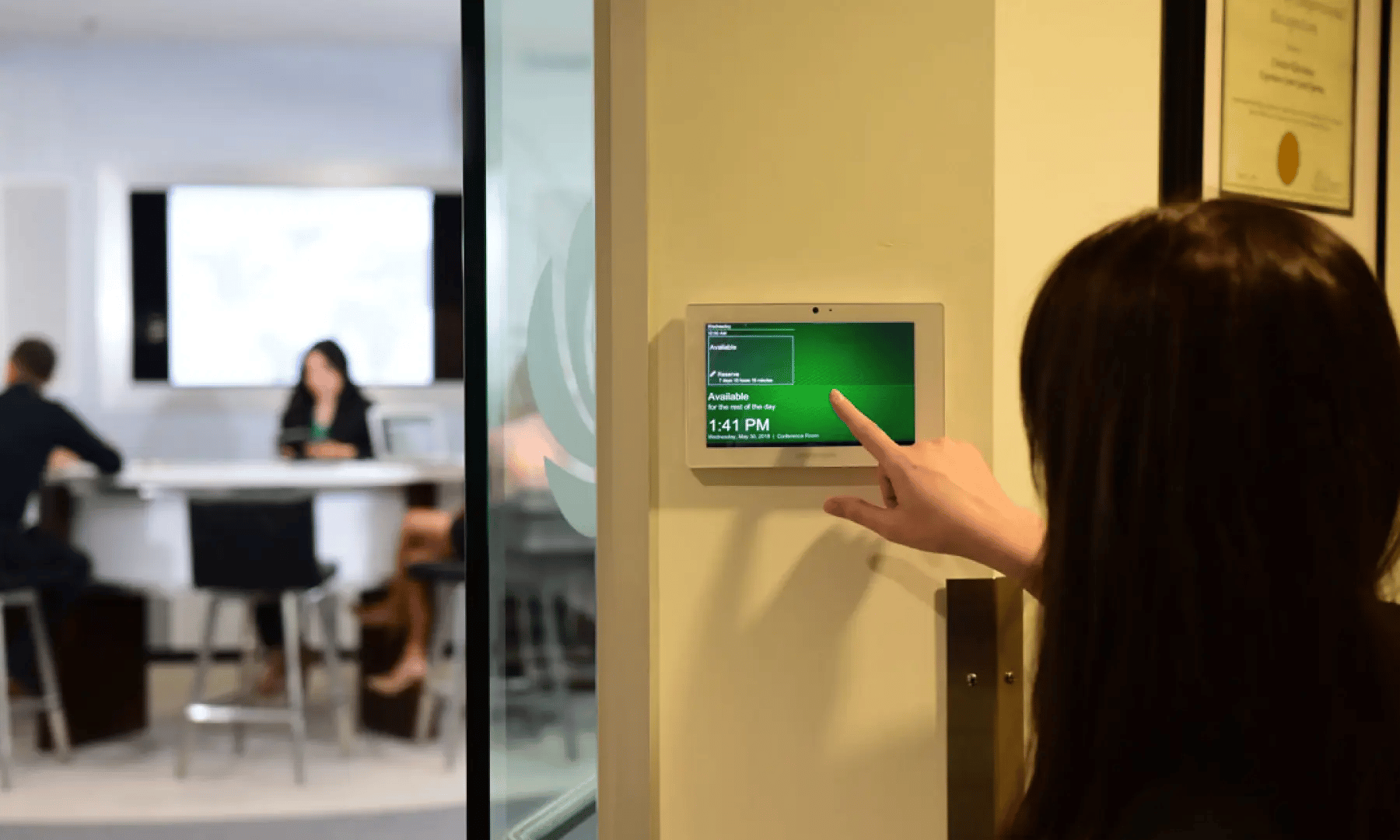 Our room automation systems are designed to simplify your daily operations, making it effortless to control various elements within your space. From lighting and climate control to audiovisual equipment and window treatments, our automation technology puts you in complete command with just a few taps.
what goes into our Room Automation solutions
Room Schedulers
Transform your workspace efficiency with our advanced room scheduler devices. Streamline the process of reserving meeting rooms, ensuring seamless coordination and optimized space utilization. Choose our solutions for a smarter, more organized professional environment
AI Cameras
Revolutionize your video communication with our AI-powered cameras tailored for video calls. Experience unmatched clarity, automatic focus, and intelligent enhancements, ensuring every virtual interaction is as immersive as face-to-face meetings. Elevate your virtual engagements with our cutting-edge technology
Room Environment
Transform your workspace with our integrated room automation solutions, encompassing environment control, adaptive lighting, and pristine audio. Seamlessly adjust to the perfect ambiance for any meeting or interaction.
Look at our other services
Get closer to your goal now
Schedule a consultation for cost and timeframe details.