Acceleron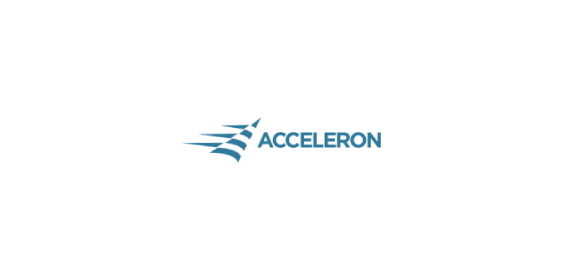 Acceleron Pharma, Inc., a prominent U.S.-based clinical-stage biopharmaceutical firm, recently underwent a major upgrade of its office technology to facilitate better communication and collaboration. Recognizing the need for a professional and reliable solution, Acceleron sought the expertise of AV Planners for this significant project.
Focusing primarily on Acceleron's huddle spaces and conference rooms, AV Planners embarked on an ambitious installation project that involved numerous Crestron Mercury systems. Crestron Mercury is a renowned tabletop solution that combines all the must-have conferencing and collaboration tools in one sleek device. This unified communications console helps in managing calls, sharing content, and marking schedules, significantly enhancing the overall collaborative experience for Acceleron's team.
In addition to the Crestron Mercury systems, AV Planners installed 70" Samsung displays in multiple locations. Samsung, known for its crystal-clear image quality and durability, was the perfect choice for Acceleron's larger conference rooms, ensuring every detail was clear and visible, thereby facilitating more productive discussions and presentations.
Recognizing the importance of clear audio in effective communication, AV Planners didn't overlook the necessity for top-notch sound systems. They installed Shure microphones in the larger conference rooms. These industry-leading microphones ensured clear, crisp audio, effectively eliminating any potential issues with sound quality. Shure's reputation for reliability and superior audio performance was a major factor in its inclusion in the project.
This substantial upgrade by AV Planners, involving an impressive array of top-quality audio and visual technology, reflects Acceleron's commitment to effective communication and collaboration. With the upgraded technology in place, Acceleron's team can now enjoy seamless, productive, and efficient meetings, irrespective of the size or location of the room. AV Planners' expertise and commitment to high-quality solutions have indeed brought about a significant improvement in the communication infrastructure at Acceleron Pharma, Inc.
Get closer to your goal now
Schedule a consultation for cost and timeframe details.