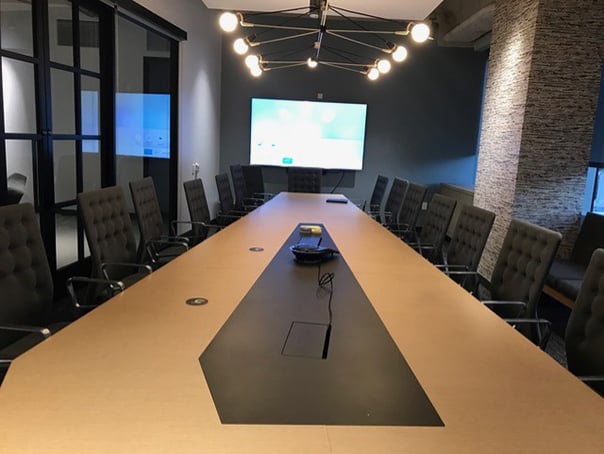 United Artists Releasing, an illustrious subsidiary of MGM (Metro-Goldwyn-Mayer) and borne out of the combined vision of Charlie Chaplin, Mary Pickford, Douglas Fairbanks, and D.W. Griffith, boasts a legacy of over a century in video production and distribution. Currently recognized as United Artists Digital Studios, they collaborate with many prominent figures in the entertainment world.
For their new Los Angeles headquarters, United Artists Releasing selected AV Planners to engineer a cutting-edge audio visual (AV) system. Given the high-profile nature of their clientele, which includes executives, filmmakers, and on-screen talent, United Artists Digital Studios sought a state-of-the-art environment for both in-person and virtual collaborations.
AV Planners, using their expertise in AV system integration, conceived and implemented a multifunctional AV setup. This system was deployed across various spaces such as conference rooms, huddle areas, and break rooms, enabling seamless communication and collaboration for all users. As a result, United Artists Releasing's headquarters are equipped with an advanced AV system that caters to their unique needs and fosters dynamic and efficient interaction.

Illumination
Illumination, an American computer animation studio co-owned by Universal Pictures and founded by Chris...
Learn more
Get closer to your goal now
Schedule a consultation for cost and timeframe details.