American Career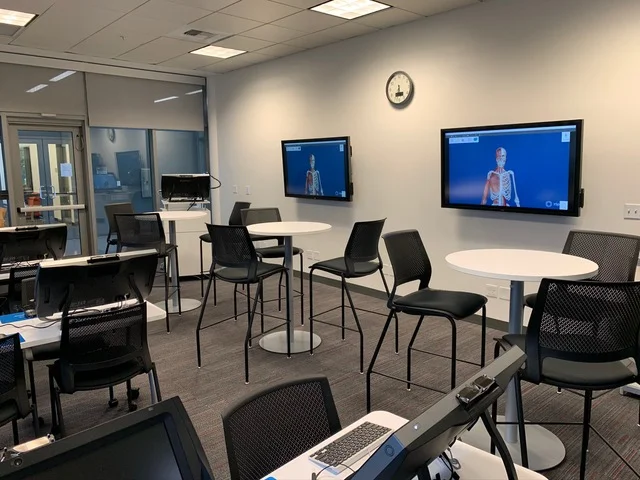 American Career College and West Coast University are private vocational colleges dedicated to healthcare training programs. American Career College has more than 40 years of history across three campus locations in Southern California — including Orange County, Ontario and Los Angeles. American Career College's articulation partner, West Coast University, has six campus locations — in Los Angeles, Anaheim and Ontario, California; Dallas, Texas; and Miami, Florida. Each location features advanced simulation technology to provide a student-centric approach to healthcare education.
American Career College selected AV Planners to design classrooms and laboratories at each American Career College and West Coast University campus. AV Planners incorporated technology from Epson, Da-Lite, Crestron, and Chief to design a system focused on in-person collaboration and realistic simulation. AV Planners has enabled American Career College and West Coast University to provide a dynamic healthcare education utilizing cutting-edge video and audio simulation technology. AV Planners completed the 9-campus installation on time and on budget and continues to provide support to each of the campuses.
Get closer to your goal now
Schedule a consultation for cost and timeframe details.